How to get help in estate planning Canada?
Estate Planning Canada, and Succession Planning Services
Planning for tomorrow, today
As a business owner you dedicated your life to creating and running a business, now you deserve to pass it down in a smooth and hassle free manner, suited to your special needs.
Business succession and estate planning Canada, allows for an orderly transfer of a business and wealth from one generation to the next. It involves unique industry specific issues, as well as a hoard of tax related issues. A lack of estate planning Canada, could result in a larger income tax bill and less being passed on to your successors.
As tax experts and accountants at Madan Chartered Accountant, we can help develop and implement an exclusive estate and business succession plan for you. In addition to facilitating smooth communication, we provide the following services.
Estate planning Canada and Succession planning can help you:
Transfer ownership and the future growth of your business to the next generation tax free!
Reduce or eliminate the taxable gain on the eventual disposition of your business upon death.
Secure a steady stream of income from your business, so that you can enjoy your retirement years.
Take advantage of income splitting opportunities immediately.
Diagram of Estate Freeze
Below, is a diagram of an estate freeze structure that illustrates the points discussed above.  For a more detailed explanation on estate planning Canada, please read the article Estate Planning Advice by Allan Madan.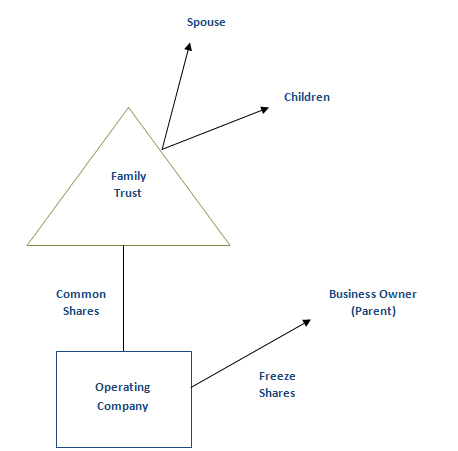 By: Allan Madan | Nov 9th, 2010 | Tax, US Tax, Canadian Tax Read more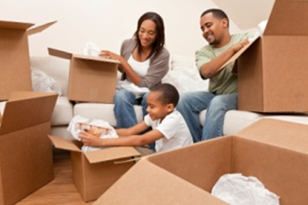 Thinking of entering the luxurious period of retirement? Need to make decisions to transfer your business? Allan Madan, an expert on estate planning Canada, can help address all your concerns. Read on to find his step by step instructions to transfer your business to a family member in Canada.
About the Author – Allan Madan
Allan Madan is a CPA, CA and the founder of Madan Chartered Accountant Professional Corporation. Allan provides valuable tax planning, accounting and income tax preparation services in the Greater Toronto Area.
If you find this information useful, kindly +1 and follow Allan Madan on Google Plus by clicking on these two buttons.