What are the Benefits of Using Your RRSP to Invest in Real Estate?
Allan Madan, CA
Oct 20, 2014

0 Comments

Are you wondering what are the benefits of using your RRSP to invest in real estate? Read this blog and watch the video to find out how you can take advantage of this tax saving tip.
You can borrow money from your RRSPs to buy real estate. Here is how it works: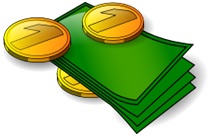 Your RRSP purchases a mortgage. Mortgages are eligible investments for RRSP purposes.
Money from the mortgage is transferred from your RRSP to you. You can use this money to make a downpayment on a property.
The RRSP mortgage is secured against the real estate purchased, this is known as collateral.
You make monthly payments of both interest and principal to your RRSP until it is fully repaid overtime. The interest rate charged and amortization time period must be reasonable.
For this strategy to work, the RRSP mortgage must be insured by CMHC, or a similar insurer.
As a bonus, the interest paid can be deducted from your income if you plan on renting the property that you purchased.
Other uses of RRSP mortgages include, making substantial renovations to your home, or using your RRSP money to pay down your mortgage faster.
So here is the tip! Unlock the money in your RRSPs to make your next real estate investment.
Related Resources