How Do I Give Money to my Startup Business?
Allan Madan, CA
Sep 12, 2014

0 Comments

When you have a new business venture it can be difficult generating cash and capital. Luckily for you, there are a few options. The first option is through a shareholder loan, these loans can be repaid to you tax-free. The second option is generating capital by issuing shares.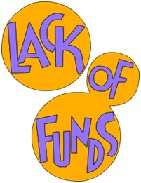 Startup companies require a lot of cash to pay for business expenses especially because there is little to no revenue in the beginning. With that in mind, there are two ways that you can give money to your startup venture.
The first is by way of a shareholder loan. To establish a shareholder loan, simply write a cheque or make an e-transfer from your personal bank account to the company's bank account, then create a promissory note. The promissory note is a one-page document that states that you're the lender and the company is the debtor. The promissory note should be signed twice by you, once as the lender and second on behalf of the company. For administrative ease, there should be no fix terms of repayment and no interest charge on the loan. Shareholder loans can be repaid to you on a tax-free basis once the company has an available cash flow to do so.
The second way to capitalize your start-up company is by having it issue shares to you. For example, if the company requires $10,000 cash to pay for expenses, it can issue 10,000 common shares to you for $1 per share. In this example, you would write a cheque for $10,000 from your personal bank account to your company bank account. When the company has cash available, it can repay the $10,000 to you completely tax-free as a return of capital.
So here's the tip, make a shareholder loan to your startup company instead of the method of issuing shares. This is because shareholder loans are relatively easy to set up whereas issuing shares requires plenty of legal documents to be prepared which can drive up your costs.
As a startup business, you are looking to cut costs anyway you can. Take a look at this article on tax write-offs for small businesses in Canada to learn how.
Related Resources