Top 4 Celebrity Tax Cheats
Allan Madan, CA
May 6, 2014

0 Comments

The list for celebrity tax evaders goes on and on with some owing as much as millions in unpaid taxes. Some of the biggest celebrity culprits include Martha Stewart, Pete Rose, Marc Anthony and Willie Nelson.
Hi, my name is Allan Madan, your trusted accountant. Today we are going to do something slightly different, we will talk about celebrity tax offenders.
Tax evasion is a common and tempting problem. Unfortunately, many celebrities are guilty of this and they end up getting into hot water with the CRA & IRS. You would be quite surprised to see who actually made this list, so let's have a look at some prominent famous tax offenders.
Martha Stewart:
A legendary home maker and business tycoon, Martha Stewart may have had a few too many tricks up her sleeve. After all, little did we know that her culinary skills came with the art of tax evasion. In 2002 she was forced to pay over $220,000 in taxes, plus interest on the mansion that she owned in the Hamptons. On top of that, she had a five-month jail stay in 2004.
Pete Rose: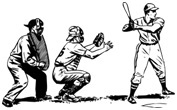 As if his suspension from major league baseball and his ineligibility to enter the hall of fame wasn't bad enough, he pleaded guilty to falsifying two income tax returns. Rose neglected to tell the IRS any income that he earned from selling autographs and horse racing. Unfortunately, he spent seven months in jail and ended up paying over $300,000 in back taxes.
Marc Anthony:


This singing sensation and ex-husband of J-Lo has many talents that go beyond the scope of entertainment. This tax offender owed a whopping $3,400,000 in taxes to the IRS. However, he escaped jail time by claiming that he thought that his accountant had filed them.
Willie Nelson: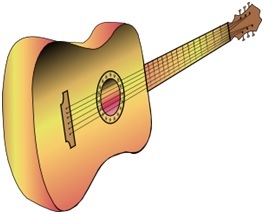 The IRS was harsh when it came to this old school singer. To recover the $16,500,000 that he owed in taxes they auctioned off all of his assets. Fortunately, his fans came to the rescue and gave him back a lot of the stuff that they bought. This notorious tax evasion scheme landed him ads with the H&R Block, as well as the new music album, called the IRS Tapes.
I hope that the consequences of the tax evasion in filing false tax returns, as illustrated by theses rich tax offenders, have convinced you to stay away from them. Make sure that you hire an experienced accountant to help you save taxes the right and legal way.
Thank you for reading this article about star tax offenders, and I hope you found it useful. Please comment because it helps me come up with more relevant content. Also, get access to a free report, '20 Secrets on How to Beat the Taxman' when you visit my website.
Related Resources