Eight Reasons Clients Leave – and How to Retain Them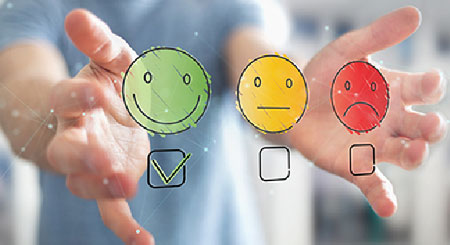 MANAGEMENT
Creating a loyal customer base is about more than providing products and services. Business needs to consider all the issues that may impact customer loyalty, while ensuring that they understand customer expectations and proactively address them to avoid bigger problems down the road.
Owner-managers work hard to build a client base. So losing a client, especially in situations where they've established a rapport, is especially hard. Examining why customers leave may shed light on areas that your business needs to improve on.
Overpriced
Clients that go elsewhere often cite cost as a reason for no longer wanting to conduct business with a company.
Consider that clients are cost sensitive and will search the internet to determine whether your pricing is competitive. Certainly, internet comparison does not always consider the additional service, product quality or add-ons that your firm provides. That said, good business practice would suggest that reviewing what the competition is doing would be helpful in being prepared, should cost become an issue with clients.
Complacency
Maybe the competition provides more up-to-date products, services or ideas. Perhaps your business became complacent with product or services provided and you failed to see that the client was moving in a different direction and needed to be helped to understand the value of what you offer.
Even if your company provides different levels of competence and product, if sales representatives or marketing material do not provide insight on what you have to offer, they may not see a future with your business.
Customer Service
There are times when everyone acts out-of-character, or accidentally offends someone. If it is brought to your attention that a company representative may have a bad customer attitude, ensure that the client is able to explain the issue, the employee and the circumstance, and deal with it immediately.
Delivery Service
Same-day delivery, next-day delivery, delivery to their location, on-time delivery … everyone wants what they want now – or even yesterday. Slow response to client needs is a sure way to guarantee that the client will seek different suppliers. If a product is not available, or delivery time will be delayed, it is important to contact the client immediately, outline the issues, the steps taken to resolve the issue, and the expected results.
Clients have expectations of goods or services that fit their needs; when they fail to materialize, unexpected rescheduling of equipment and personnel means additional cost to the client. However, clients can accept changes to products or timetables if they understand the underlying reasons, but they will find unexpected and unexplained delays intolerable. And remember, making promises that cannot be kept is a no-no.
Return Policies
Sometimes consumers purchase a product, only to determine that it's not what they wanted.
Naturally, this may create issues as to whether the product can be returned. To avoid any misunderstanding, ensure that the client is well-informed about the product or service, especially its limitations. Make sure they know whether the product or service is suitable for their purposes and provide an unequivocal statement about the return policy.
Certainly, customers may be unhappy if they order something that doesn't meet their expectations even after a comprehensive explanation. But, if you've informed them as outlined here, they must then accept responsibility for their decision.
Bad Product
Aim to never provide a product that is defective in its design. Certainly, warranties and arrangements to repair defective products reassure the consumer, but in the final analysis, the costs of downtime and delays caused by defective products far outweigh the price of the equipment or the warranty.
Fixing an occasional problem or providing a temporary workaround when a defect occurs is an expectation that clients will accept – but they will not tolerate regular breakdowns.
Transition
People are averse to change, whether that change be hardware, software or personnel. Thus, if you are planning on revamping the production line, engaging software programmers, or refreshing customer contacts, ensure that the transition is seamless. For instance:
If bringing on a new product line or breaking your connection with longtime suppliers, ensure your clients know that you will still support their needs.
If changing the operating software platform, ensure testing and all glitches are resolved before updating the software, provide training sessions for the client, minimize the downtime for the client system, by installing when the client's need for the system is at its lowest.
Your employees who make customer contact should become familiar with your client contacts, order history for the last number of years, equipment or material at the client's site, and the personnel they will be working with. Whenever possible, arrange for replacement personnel to shadow with the regular contact person.
Online Critiques
Product or service reviews from online sites can be a make-or-break for business products or services. It is rewarding to see a good review, but one negative review published online can place a product in the trash or destroy a business overnight. Today, social media can destroy years of research, development and marketing with negative comments not only on the product or service but also on the personnel within or owners of the organization.
Most readers of corporate online critiques are skeptical about the authenticity of good reviews. Thus, owner-managers should not be complacent and assume that all consumers are pleased with the product or service provided. It is important to develop, monitor, and improve the business acumen within an organization.
You and your employees must fully understand that every action that you take while on the job – and in many cases, off the clock – will reflect how consumers react to the company they represent. Presenting a negative image not only impacts the employee; it also has the potential to negatively impact the well-being of the company and its other employees.
Sign-up for our MadanCA monthly newsletter!