Home ownership feels out of reach for many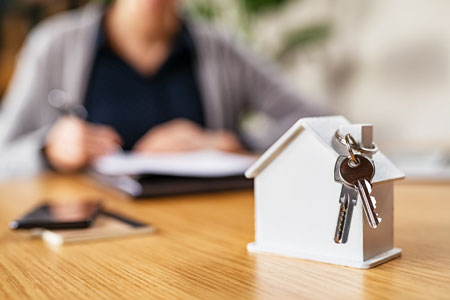 A new CPA Canada study reveals numerous economic barriers are keeping potential buyers out of the housing market.
Home ownership is often a life goal for Canadians but breaking into the market continues to be a distant reality for many, according to CPA Canada's latest research.
In The Housing Headache study*, 53 per cent of those polled owned a home, while 45 per cent rented or leased. Of those currently renting or leasing, half (50%) think it is unlikely that they will purchase a home in the future. "Home ownership remains a priority for many yet what it takes to get there is becoming increasingly challenging," says Doretta Thompson, CPA Canada's financial literacy leader.
Just 21 per cent of non-homeowner respondents believe that it is very likely they will own a home one day, and 29 per cent say it is somewhat likely.
The barriers to buying a home
As reported in the survey, potential rising interest rates is most frequently cited by Canadians who do not currently own their home as a barrier to ownership (89 per cent). The second greatest challenge reported is affording a down payment (84 per cent), followed by affording necessary renovations (83 per cent) and finding a home in a desired area (83 per cent).
"Renovations and utility costs are the pieces where we're seeing inflation create problems," says Sandy Lyons, CPA and volunteer with CPA Canada's Financial Literacy Program. With inflation likely to be an issue for at least the next year, Lyons says potential homeowners must weigh the cost-benefit analysis of buying a new home versus putting work into an older home where costs for building materials and labour may be harder to predict. See article about inflation.
Other obstacles to buying a home included additional costs such as being able to afford taxes and mortgage payments (81 per cent each) and income instability (69 per cent).
Even after breaking into the housing market, homeowners report facing the same challenges that were identified by the renters as initial entry barriers. For example, three out of five current owners reference renovation costs as a financial hurdle and nearly half (46 per cent) continue to struggle with affording basic home maintenance. Mortgage payments are also a struggle, with two-in-five reporting these payments and property taxes as being a challenge. Utility payments continue to be a problem for 35 per cent of homeowners surveyed.
Age and gender affect outlook
Among non-homeowners, Gen Z and Millennials are most optimistic about their home ownership prospects, with three-in-four and seven-out-of-10 reporting plans for future ownership respectively. There is less optimism among older Canadians who do not currently own their home, as only 38 per cent of Gen X and 13 per cent of Boomers think it is likely that they will someday purchase a home.
Home ownership considerations are more closely aligned along gender lines. The study showed that 93 per cent of women reported interest rate hikes to be of concern, and 85 per cent of men agreed. The same pattern remains with affording a down payment, with 86 per cent of women versus 81 per cent of men referencing this as a barrier.
Making home ownership a reality
For potential home buyers, it's important to keep an open mind, while being realistic about the market.
"Shifting your mindset and taking a hard look at expectations can be a good place to start when it comes to managing the housing headache," says Thompson.
Here are some other ways to step closer to the goal of home ownership:
Be realistic about what you can afford:
"Weigh your needs against wants and consider what you can afford based on your income and lifestyle," says Thompson. "For some, that may mean rethinking the size and or location of a housing purchase. For others, it might mean a longer-term rental strategy—or even an indefinite rental strategy—with complementary saving and investment goals to secure your long-term financial future."
Anticipate a down payment plan:
When it comes to figuring out what your down payment needs to be, "Make sure you know what you're getting into by making a savings plan and charting the path forward to the end goal of home ownership," says Lyons. This could involve establishing a new budget or paying off debts to redirect funds towards the down payment.
Maintain a good credit score:
While working towards the savings goal for a down payment, Lyons emphasizes the importance of maintaining a good credit score to ensure an easier process when it comes to buying a home. "Having a good credit score will impact your ability to get a mortgage to begin with," he says. "I can't stress that enough about keeping an eye on your credit score."
*The CPA Canada 2022 Housing Headache study was conducted by Ipsos via their online omnibus from March 24 to April 4, 2022. Two thousand randomly selected Canadian adults participated in the survey.
Sign-up for our MadanCA monthly newsletter!