How to avoid common scams during COVID-19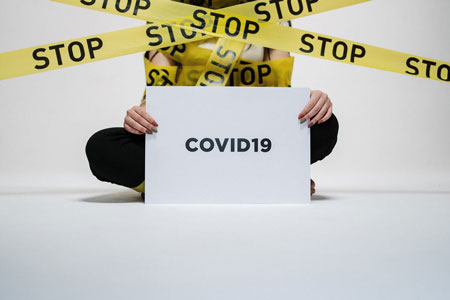 MANAGEMENT
As most of the Canadian workforce has now moved to remote work in response to the COVID-19 pandemic, we are increasingly being targeted by fraudsters. This article outlines some of the most common scams we have seen during the current pandemic and suggests steps you can implement to keep your hard-earned dollars safe during these uncertain times.
Their goal remains the same: Divert funds, extort a ransom payment or steal data (which they can later sell on the Dark Web). At first glance, their schemes may appear legitimate and reasonable under the current COVID-19 circumstances.
Common scams
Here are some of the most common scams that have been reported:
Fraudsters posing as a representative of a loan or financial services company may offer loans, debt consolidation and other financial assistance services. These imposters will typically ask for your personal information, such as your Social Insurance Number and other financial data, for the "application process." Their ultimate goal is to steal your identity.
Callers purporting to be calling on behalf of heating or cleaning companies will offer duct cleaning services or air filters so that you can protect yourself against COVID-19. Others will pretend to be your electricity provider and threaten to disconnect your power, given your high usage. In both cases, they will ask for an immediate credit card payment. Needless to say, no product or service will be forthcoming even after you've paid. Their goal is to steal your credit card information and make unauthorized purchases.
Some callers will pretend to be calling from the Public Health Agency of Canada claiming that they have results confirming that you have tested positive for COVID-19. They will ask you to provide your health card and credit card numbers for the purposes of sending over prescription medication. Again,their goal is to steal your data.
In some cases, you will receive "phishing" emails that seem to come from the Canadian government(or a government agency). These emails will have a COVID-19 theme and will encourage you to open attachments, click on a link or share personal data. The goal of the sender can range from installing malware on your computer to tricking you into sharing your personal information.
Others will contact you pretending to be calling from the Red Cross or other known charities and will ask you for donations (all via credit card payment) to help provide medical kits to vulnerable individuals in retirement homes or in other parts of the country. They will not give you the option to make a donation online.
Other scammers will claim to be calling from a vendor who has not been paid for over 90 days and requires immediate payment. They will provide "new" banking details and attempt to pressure you into making a quick payment.
In all of these cases, the fraudster will appear to be genuine, referencing COVID-19-related facts that appear to give credence to their claim that what they are offering or asking for is likely legitimate. Further, they will emphasize the need to act quickly and may even adopt an aggressive tone if you question them.
How to protect yourself
There are several ways you can protect yourself and your organization from these fraudsters' attempts to scam you. The key is to use the resources available to you to check the validity of the claim being made.
For example, for scams related to government offers or services, visit the Government of Canada's COVID-19 health, financial and security resources website.1 For claims related to your health and where fraudsters ask for your health information, decline the request and contact your public or private insurance service provider.
In terms of phishing emails, make sure you have the latest version of anti-virus software installed and keep your operating system up to date. Also, do not open documents or click on links from suspicious emails. If an email claims to provide "important information," consider whether the purported sender would have your email address in the first place. If the sender claims to be from a government department, contact Service Canada or your provincial government services department.
Lastly, when it comes to wire transfers, double-check every request and consider an "analog" verification technique – e.g., picking up the phone and calling the vendor to validate the request. Electronic confirmations can be falsified, especially if the fraudster was able to compromise your vendor's email account.
During these uncertain times, one thing that remains a constant is the fraudsters' desire to scam well-intentioned individuals into sharing personal information or redirecting funds. While sophisticated in some regards, these scams can be easily thwarted by some basic due diligence.
If in doubt, challenge the fraudster and check trusted resources provided by the government, including those offered by the Canadian Anti-Fraud Centre.
Sign-up for our MadanCA monthly newsletter!