How Are Uber Drivers Taxed in Canada
Allan Madan, CA
Jul 15, 2015

29 Comments
If you live in a major metropolitan area, you have probably heard the term 'uber' slowly drifting into everyday conversation. Instead of people saying "let's grab a taxi", people are saying "let's grab an uber" instead. If you have never heard of uber, it is essentially a ride sharing program that is operated from the Uber mobile app or a web browser. You simply signup and pay with a credit card and the app connects you with the closest uber driver using your mobile phone's GPS location. In most cases, Uber fares are generally cheaper than that of a local taxi service. There are different types of Uber services, with the most popular being the standard UberX drivers. Anyone over the age of 21 with a four-door sedan vehicle and personal auto insurance can sign up to become an UberX driver. Basically, this would make UberX an unregulated taxi service.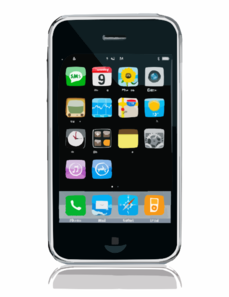 In terms of tax implications for Uber drivers, the question is when does Uber stop being a hobby and start becoming a business? The Canadian Revenue Agency, in determining if something is categorized as a business, looks at the amount of time someone devotes to the endeavour and whether there is a reasonable expectation of profit. According to the CRA, in this case Uber is considered a business and thus considered taxable. Therefore, Uber drivers are taxed as sole-proprietors in Canada.
Just like in any other business, Uber drivers must register for an HST account number if they are making more than $30,000 annually. As a GST/HST registrant, you usually have to collect the GST/HST on amounts you charge for taxable supplies of property and services. However, tax is usually already included in taxi and limousine fares. For more information on this, please refer to the CRA website.
Uber drivers are not considered employees of Uber but are considered independent contractors. This means that the individual is responsible for all taxes and it is not withheld from their pay cheques. The individuals will be responsible for paying the full amount of taxes when it comes to filing their tax return at the end of the year. Uber drivers need to declare the cash value of the services on their T2125 on their tax return. This is the statement of business or personal activities. If the CRA discovers that a taxpayer has not reported income, the individual will face interest and penalties. Follow this link for assistance on how to complete Form T2125.
Like any other business, self-employed individuals are allowed to declare expenses to deduct against their income, which also means they need the right documentation to back-up those claims. For Uber drivers, a detailed car mileage log is a must. The mileage log must include the destination, reason and distance for each business trip. Drivers must also log all their personal trips taken in the same vehicle so they can calculate the business portion of their car insurance and other deductible costs. The Madan Chartered Accountant website provides more information on tax write-offs for small businesses.
Uber drivers are taxed on their net income. You figure out your net business income by subtracting the business expenses from the business income. As mentioned before, an independent contractor is responsible for all the expenses that arise when using their car. Then the net income is taxed and based on that amount, the portion of tax payable is calculated.
The biggest issue for these people becoming self employed is keeping documentation. Many people who begin using Uber part time do not consult an accountant or other tax professional to get their accounts set up correctly. Or they do not separate between business and personal use. If by chance the individual gets audited, they will need to provide proof of the expenses they are claiming. If the CRA discovers unreported income, the person will face interest and financial penalties.
If someone realizes they've been neglecting to declare income, it's best to get ahead of the CRA and offer up the information through the voluntary disclosures program. The individual will still be charged interest, but no financial penalties will apply. For more information on the voluntary disclosure program, please visit the following website http://www.cra-arc.gc.ca/voluntarydisclosures/.
Related Resources