Review your Health and Life Insurance with your Accountant
Allan Madan, CA
Oct 21, 2014

0 Comments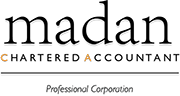 When you're buying real estate, you've got your own agent and own lawyer. They've got their own agent and own lawyer too. Each side has specialists working for them.
When you're buying life or health insurance, you face a huge imbalance. The advisor is working for the insurer, not you. You can tell because you pay the insurer and the insurer pays the advisor. This creates a conflict for the advisor. Whose interests take precedence?
A new study into retail life insurance advice (http://bit.ly/SMHreport) by the Australian Securities and Investments Commission (ASIC) finds that "45 per cent of advice failed when high upfront commissions are taken". Canada is a different country but that's the compensation model used here.
You may get good advice but can you count on great advice? Advisors have much more experience selling than you have buying. That works against you too. To protect yourself, make sure you've got support on your side.
CONSULT YOUR ACCOUNTANT
Your accountant will have seen many more insurance proposals than you have. That experience helps in asking the keys questions, interpreting the answers and examining the fine print.
Getting a license to sell life/health insurance requires little more than passing a multiple choice exam. Becoming an accountant takes much more skill.
THE BIGGER RISKS
Insurance advisors tend to sell what they're taught and know. That tends to be life insurance, which is really death insurance. An advisor gets a higher return by selling mortality-based products. The insurers also profit because many contract send or get cancelled before any payment is due.
We face higher probability risks while we're alive. What's easy to overlook is protection for
Disability via income replacement insurance
Morbidity via critical illness insurance (plus medical and dental insurance)
longevity via long-term care insurance and annuities
These living benefits take more time and skill to sell. You're more likely to get declined or rated too. Coverage seems expensive compared to term life insurance because the protection is more valuable: you're more likely to make a claim.
INSURANCE STRATEGIES
Advisors tend to promote clever insurance-based strategies. They look good on the surface but may not work as well as implied when stress-tested. Tax benefits are often part of the allure. Your accountant can help you assess the reality.
ALL THE ANSWERS
Your accountant is best able to tax optimize your insurance. If you have a small business, should you own the coverage personally or corporately? What's the most tax effective place for the benefits to go?
Because the world of life and health insurance is very specialized, your accountant may not have all the answers. You may need help from an insurance expert. Your accountant likely has a pre-screened shortlist or can get answers for you.
Very few insurance advisors give the gift of free information either. Even if they can't create original content, they can easily share links to useful articles via social networks and a regular newsletter. Do they?
Since you don't buy insurance regularly, you protect yourself by getting your accountant looking out for you.
Related Resources