Why Should Corporations Consider Amalgamation or Merger?
Allan Madan, CA
Dec 9, 2013

0 Comments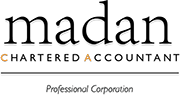 An amalgamation, or merger, involves combining two or more corporations into one entity. Amalgamations are sometimes performed during purchase of a business and also often as part of reorganization. This article discusses the many advantages of amalgamation.
Advantage #1: Synergy
Amalgamation of multiples companies into one entity can result in greater success due to increase in performance and decrease in expenses.
Advantage #2: Tax Benefits
Another significant benefit is loss carry-forwards for tax purposes. If a company involved in the amalgamation has incurred net losses previously, those losses can be used to offset the income of the company that it is amalgamating with. This will result in lower taxes, which is a great advantage.
Advantage #3: Economies of Scale
Amalgamation results in expansion of the business operation, and thus, greater production and distribution. With this growth, the merged company is able to have reduced operating costs.
Advantage #4: Diversification
Amalgamation sometimes happens because companies want to diversify into new business ventures in order to reduce the risk of having too much investment in one industry. Diversification reduces risk since all the eggs are no longer in one basket.
Advantage #5: Greater Access to Financing
Due to its expansion, the amalgamated corporation can have better access to debt and equity financing. As well, it may be able to acquire funds at a lower rate of interest.
Advantage #6: Greater Market Share
Amalgamation of companies results in greater sales and hence, greater market presence. Increase in market share enables a corporation to have increased profitability.
Advantage # 6: Greater Ability to Compete
As a result of the economies of large scale production, the amalgamated company is able to provide superior and cheaper products. This gives the company a competitive edge in the industry. As well, if companies from the same industry amalgamate, then competition within the industry also decreases.
Additional Benefits
A few other benefits of amalgamation are increase in brand value of the corporation, and more rapid growth due to its greater ability to compete.
Related Resources