How investing in real estate can easily go sideways
Allan Madan, CA
Jul 10, 2018

0 Comments

Author: Chris Atchison, Special to The Globe and Mail
For many high-net-worth individuals, investing in real estate – whether commercial or residential – seems like a sure bet, particularly after years of double-digit price increases in hot markets such as Toronto and Vancouver.
"As long as it's producing positive cash flow and you're getting a reasonable capitalization rate, it's a great investment," says Allan Madan, the principal at Mississauga-based Madan Chartered Accountant and himself a seasoned property investor.
"I've personally made millions of dollars from real estate."
But sinking money into property can also be a disaster for those lacking experience and expertise. Novice investors can be overwhelmed by market fluctuations, maintenance costs and even tax considerations that can turn can't-miss investments into money-losing albatrosses.
"I've seen clients crash and burn because they've underestimated the costs involved," Mr. Madan says.
"They got caught up in the crazy appreciation we had in Canada. They bought an asset, underestimated the construction costs, tried to flip it for a profit, the market fell and they got burned pretty badly."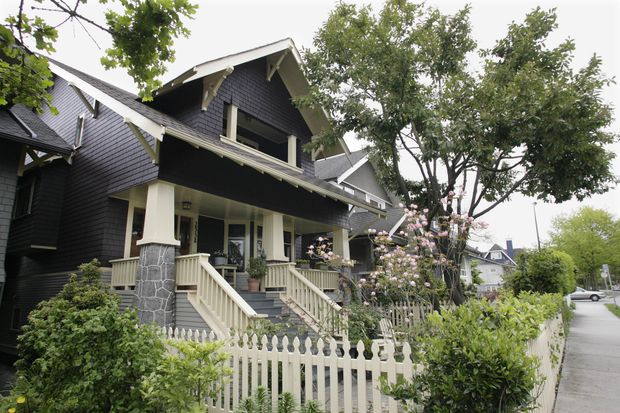 In other words, investing in real estate is not for the faint of heart. Investors must understand the risks and be able to absorb losses in a down market.
Here are five potential pitfalls facing high-net-worth people who invest in real estate.
Return on investment can be fickle
Real estate is illiquid and indivisible, making it a highly inflexible investment, says Peter Lazaroff, the co-chief investment officer at Plancorp Financial Services in St. Louis. When investors do turn a profit, Mr. Lazaroff largely credits good timing and luck in spite of the steep costs associated with financing, carrying and improving an investment property.
A traditional portfolio of stocks and bonds can easily outperform real estate investments over the long term, he notes.
For those intent on investing in real estate, he recommends REITs, or real estate investment trusts, which spread risk across multiple categories of commercial real estate and geographic areas.
Flipping has tax consequences
Many wealthy investors will buy a residential investment property, renovate it and then attempt to sell it quickly for a profit.
But this activity has tax implications. If more than 90 per cent of a home's wall, ceiling and floor space is renovated and sold within a year or two, the Canada Revenue Agency will tax it as business income and expect HST to be applied to the transaction, a point that many property flippers overlook, Mr. Madan says.
If, on the other hand, a home is purchased and rented before being sold years down the road, CRA will tax the profit as a more favourable capital gain.
Wealthy Canadians who invest in property south of the border also can make mistakes by failing to structure the deal in a tax-efficient manner. "If you set it up the wrong way, you could end up paying tax in both countries … or more than 50 per cent on profits," Mr. Madan cautions.
His advice: Consult a cross-border tax advisor and consider a structure such as a U.S. limited partnership, which can prevent double taxation.
Look beyond the gloss
Even Mr. Madan, whose experience includes purchasing, repairing and selling distressed apartment buildings in the United States as well as developing new residential properties in Ontario, has learned from his mistakes.
One that still stings was the decision to purchase two apartments near Mumbai, India. Glossy pamphlets, an impressive website and promises of strong returns prompted Mr. Madan to put down $30,000.
"I got duped," he laments. "The project never came to fruition. It's been 10 years now and my deposit is gone."
When investing in an overseas property, he recommends working with a local advisor, visiting the site and taking time to fully understand local laws and business practices.
When buying properties domestically, he relies on a team of inspectors and tradespeople to carefully examine his prospective purchase. He also analyzes the tenant mix, reads the fine print of lease agreements and searches for hidden landlord expenses.
Look for conflicts of interest
In new developments, sales agents often make impressive presentations underscoring the financial bona fides of their investment opportunity. This is especially true for hybrid hotel-condominium units that are available for use by hotel guests and offer a rate of return based on occupancy projections, says Pat McKeough, a portfolio manager and chief executive officer of TSI Network, a Toronto-based investment publishing firm.
"You take the salesperson's view on how the market looks, but he or she is conflicted," he says. "Professional investors will say they read brokerage reports for the information, not the conclusions. You have to take that same approach with people who sell you real estate."
Know what's possible
For all but a small percentage of ultra-wealthy Canadians, investing in multiple properties could consume much of their investable assets and throw their portfolios out of balance. This could leave them in a precarious financial situation, says Mr. McKeough.
"Many people think they can make the payments on their property, but what if they can't get a tenant in there?" he says.
He urges careful consideration of any investment, including local land-use regulations, and taking a long view. Is it possible to one day subdivide the property for sale, or to request a zoning change to allow it to generate more income, say, by building a multi-story structure on the site? Or might your province tighten rental controls that could one day hamper a property's profitability?
"The biggest mistake is going in and not realizing what you're up against," Mr. McKeough warns.
Related Resources