Constructing your Global Business Empire
Allan Madan, CA
Jul 16, 2014

0 Comments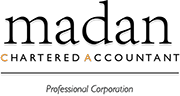 Breaking down global barriers
As stated on Entrepreneur.com, before you branch out globally, you need to be certain the countries you are targeting are interested in your products/services. You'll need a good understanding of the different cultures and your target market in each location. Of course, if you can offer a completely brand new product/service that isn't readily available in these countries, you'll be at a much bigger advantage.
The way in which different countries do business is also important. For example, if you plan on conducting business in China, you'll first need to develop strong business relationships. This often includes going out to meals with clients. This will mean you have to be prepared to travel and have long lunch meetings. It all depends upon the type of business you're conducting. If your business is purely online then typically it will be a lot easier to expand globally.
Be familiar with different languages
It's naive to think that each country you do business with will speak English. If you really want to make your business a success across the globe, you may need to learn additional languages. This will help you a lot in terms of communicating with new clients/customers. They will also be more likely to do business with you if you talk to them in their preferred language.
Be aware of global trends
It can definitely help if you have some knowledge on current global trends. EYhas created a list of six top global trends you might want to become familiar with. This includes emerging markets, demographic shifts and global banking. The trends are constantly changing so it's always worth researching current ones every six months or so.
Understand import/export laws
One thing you might not have thought about is the laws regarding imports and exports in different countries. There could also be currency restrictions you have to take into account. How do you plan on receiving money through your global empire? Becoming familiar with local laws regarding international business is something you really need to take the time to do.
There's no denying there are a lot of barriers businesses face when trying to take their company global. However, if you work hard to push through these barriers, the rewards will be more than worthwhile. The financial rewards will be pretty high and the success is something you can be proud of. Overall it is every company's dream to make it onto the global market. The question is do you have what it takes to work hard and build up your global empire?
Related Resources