What You Can Do in Your Business to Save a Little Money Wherever You Can
Allan Madan, CA
Jul 16, 2014

0 Comments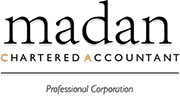 No matter what type of business you're running, one of the key things you often look out for is how to save money. Even the biggest companies in the world follow a few frugal tips to make the profits stretch further. The good news is there are plenty of ways to cut back. Below you'll discover the best ways to save money, including the benefits of IT outsourcing.
Clever advertising – highlight your business for less
Advertising is one of the biggest expenses for businesses. You need it to draw in new customers and to build up your brand. There are plenty of ways to save on advertising expenses. From making use of free advertising, to teaming up with other similar businesses; the key is to be creative and think outside of the box.
As highlighted on Entrepreneur, teaming up with other similar businesses is a fantastic idea. You can combine your mailing lists, share suppliers and provide links on your company's website. Creating good relationships with related companies is a great way to save on advertising costs.
The benefits of outsourcing
Do you currently make use of outsource companies? If not, then now may definitely be the time to change that. Outsourcing some of your work load can be a lot cheaper than dealing with it in-house. There are many tasks that can be outsourced including payroll, IT support, customer support and data entry. You can also outsource your website management and content management needs. Not only will you be paying less, you'll also benefit from an extremely skilled team whose sole focus is on the task in hand. When you try to deal with everything yourself, you don't always have the time to put too much focus into each task. So you're guaranteed much better results when you outsource parts of your work.
Compare suppliers
Analyse the suppliers you currently use and then see whether there are any better offers. It makes sense to save as much money as you can. Unless your loyalty is rewarded in other ways, it's much better to leave a current supplier for a cheaper offer. This is business, after all, you aren't looking for new friends; you're looking to save as much money as possible.
Take advantage of free calls
One thing many companies forget about when they're looking to save money is Skype. This great free software allows you to make free conference calls. They also have a discounted service for international calls. You can also use it to send free instant messages. If you aren't currently making use of Skype then now is definitely the time to start.
Overall, there are so many things you can do to cut back and save money with your business. Thisismoney.co.uk has further tips that you might find useful. There's always something you can try. It's a great idea to sit down and write a list of all of your current business expenses. Then you can look to see exactly where changes can be made.
Related Resources