Employer Identification Number (EIN) for Canadian Companies
Allan Madan, CA
Feb 14, 2013

93 Comments
Learn why and when a Canadian business is required to have an Employer Identification Number from the US.
An Employer Identification Number (EIN) is required for Canadian companies that do business in the US. If you are a Canadian company that is connected to the US, even in a small way, make sure that you read this article!
What is an Employer Identification Number?
An Employer Identification number (EIN) is a number used to identify businesses whether they are sole proprietorships, corporations, partnerships, or other not personal entities. It is the US equivalent of a Canadian Business number.
There are various methods to obtaining an EIN. If you use the service of a competent tax professional, you could obtain it in as little as one day.
When are Canadian Businesses required to obtain an employer identification number (EIN)?
Some of the most common reasons Canadian companies would require an EIN are as follows:
To complete Form W8-BEN or W8-ECI as requested by US vendors or customers
Reduce or eliminate US withholding taxes on certain types of income (e.g. payments for services or goods sold)
Setup a US bank account
Setup a US PayPal account
Hire US employees or US subcontractors
Report all tax remittances to the IRS (e.g. income tax, payroll, etc.)
File a US business tax return
Claim an exemption under the Canada-US treaty from US income taxes on US business profits
Export goods across the border (US customs will ask for an EIN)
After Obtaining the EIN
Once your business obtains an EIN, you should carefully consider whether or not you are meeting all of the US tax filing obligations that comes with the number. Remember, that the reason you are obtaining an EIN is because you have business activities with US vendors or customers. This will most likely result in the Internal Revenue Service (IRS) assuming that your business is carrying on commercial activities in the US.
The implication of such position by the IRS means that your business may have tax filing obligations with Uncle Sam to report income related to US business activities on a US personal, corporate, or partnership tax return.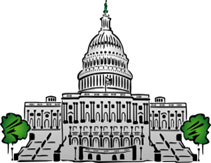 There is good news however. As long as your business does not have a 'permanent establishment' in the US, your income from US customers will not be subject to US tax (you will basically file a US tax return indicating that your business does not have a permanent establishment and therefore, is not liable for tax). If your business does have a permanent establishment, then all profit attributed to the permanent establishment will be subject to US tax. For more information on whether you may have a permanent establishment or not, please see this article on permanent establishment criteria in the United States.
As an international tax accountant, I highly encourage all businesses that may or may not have a US permanent establishment to file the appropriate US tax return. This provides several benefits as follows:
Once you file the tax return, that year becomes statute-barred after a few years (generally three years after you file the return). This means that after the appropriate period, the IRS cannot reassess tax or take other actions against your business regarding that year. If you choose not to file, the IRS can come back anytime (even ten, twenty years later) and request financial documents which you may have lost.
If your business does not have a permanent establishment, you can appeal to that fact which may exempt you from paying any US taxes on your US income. This option becomes very murky or even impossible if you do not file the return and the IRS comes knocking and requiring you to file the tax return. The IRS may then treat your business as having a permanent establishment and impose income tax regardless of your business' degree of activities in the US.
Take Action Now
If your business will be or has already obtained an EIN, you should at minimum consider the following:
Am I or my company considered to be carrying on business in the US? If yes, you or your company may have US tax filing obligations
Do I or my company have a permanent establishment in the US? If yes, you or your company may have to pay US income taxes
We highly encourage all businesses with US activities and/or customers to carefully consider the above questions. The advice of a competent cross border tax professional should be sought.
We can assess if you or your company is carrying on business or has a permanent establishment in the United States.
Please contact us for a free consultation by using form below.
We are secure and confidential. We respect your email privacy.
* Required field
Remember – It is always best to be proactive by voluntarily filing US tax returns. It is never a good idea to do nothing and take the chance that the IRS will not come after your business.
Related Resources