Accounting Services for Various Company Sectors
Allan Madan, CA
Mar 27, 2014

0 Comments
Accounting is the broad term related to each and every monetary sector (public or private) which measures, processes as well as communicates the financial information about economic entities. It is generally known as "language of business" that measures result of an organization's economic activities for conveying the information to various users like investors, managers, creditors, shareholders and regulators.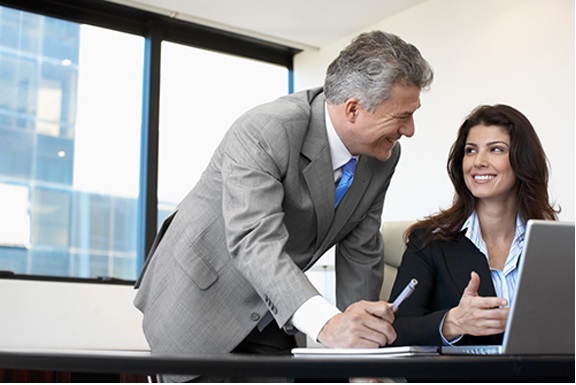 For the business owners who are on the threshold of expanding their business, it is generally logical to avail the services of accounting firms in order to help them manage their company's financial health. As many of the companies face quite bigger challenges related with the terms of expansion, geographical restrictions as well as additional staff in order to cover up wider area many of the companies and more specifically family owned ones, fail to maintain and track down company's financial information that is important for the existence of the company. Most of the accounting firms like GC Accountants, are now offering specialized services that are ideal as accounting firms are expensive, but still choosing the service which company needs the most can help in saving one's time and reduce headaches in the future. So, presenting below some of the accounting services that are carried for small-medium companies and are necessary to keep track record of organization:
Bookkeeping:
Bookkeeping is one of the most basic and general accounting services among all the services. Generally bookkeeping is performed by junior accountants that include functions such as accounts payable and receivables, bank reconciliations, ledger entries, payroll, monthly taxes as well as financial statements. Thus, bookkeeping is primary service that is done mostly for taxation as well as documentation jobs which can serve various small to medium size businesses.
Auditing:
Next to bookkeeping, it comes auditing which is an accounting service that includes overall check of the company's welfare. These include services like government auditing and internal auditing and also forensic accounting services to some of the firms. Thus, this service tracks for the missing funds, embezzlement, fraud as well as tax evasion.
Tax accounting firms:
Tax accounting firms are also important for those businesses who want to ensure that the company compiles along with the government requirements with regards to tax. So this specialized service would help various organizations for computing the corporate tax or real estate tax for helping businesses to submit their tax information to the government.
Consultation services:
It is best to avail the services of auditing firm that specializes in consultation services especially for those organizations and companies which are further planning to expand into larger organizations. The consultation services that are offered here include different financial strategies like how to lower down company's tax, cash management as well as financial investment. They help companies in determining the risk factors that the company may face and the options or strategies that company can opt in order to tackle any sort of such kind of problems.
Outsourcing accounting:
Outsourcing accounting is relatively new in the field of accounting. This is the best service so that one can outsource the service that they want to. As soon as the jobs are done, the services get terminated. Thus, this is ideal for those companies who are not able to afford a regular accounting firm to do their financial reports.
Thus, these were major accounting services that various company sectors adopt for tracking down their financial investments.
Related Resources