Do you prepare corporate tax returns in Toronto and Mississauga?
Allan Madan, CA
Dec 21, 2009

0 Comments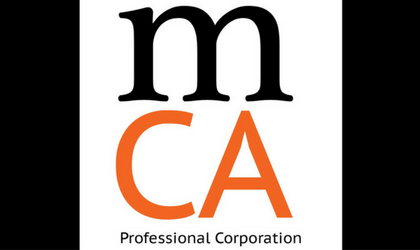 Yes, we prepare corporate tax returns for companies in Mississauga, Toronto and elsewhere in Canada.
Our fees are very reasonable for Corporate Tax Return Preparation in Mississauga and Toronto and we're confident that you'll be pleased with our attention to detail and efficiency.
Experience Matters
Our team of Corporate Tax Return Preparers in Mississauga has years of experience in preparing corporate tax returns for both small businesses and large companies, including corporations that have offices across the country and as far as the United States.
Completing the Return
Corporate tax return preparation in Mississauga / Toronto involves completing the T2 – Corporation Income Tax Return, which can be downloaded from the Canada Revenue Agency's website.
In addition to the T2, as your Corporate Tax Return Preparer in Mississauga / Toronto, we will also prepare the relevant schedules which are required to be attached to the T2, including:
Due-Date for Filing
Corporate tax returns are due within 6 months of the year-end of the corporation.  Your Mississauga / Toronto provider of Corporate Tax Return Preparation services should file by the due date in order to avoid late filing penalties.
While the returns are due within 6 months of the year-end, the corporation must pay any tax balances owing within 3 months of the year-end.  Otherwise, interest will apply on the amount owing.
Related Resources