Financial Advice and Retirement Income Planning Mississauga
Allan Madan, CA
Mar 11, 2014

0 Comments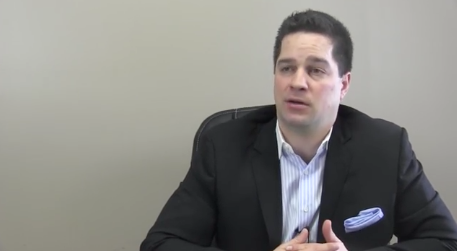 Nathan Parkhouse is an experienced financial advisor. After working with several financial firms, he opened his own private practice 'Parkhouse Financial' in 2006. He is devoted to tax efficient wealth creation and preservation and focuses on retirement income planning. Nathan is a Certified Financial Planner (CFP), Chartered Investment Manager (CIM), Financial Management Advisor (FMA), and is a Fellow of the Canadian Securities Institute (FCSI).
Today Madan Chartered Accountant will speak to expert Nathan Parkhouse on issues regarding retirement income planning, as well as tax efficient growth, and preservation tips, and unique solutions for investors.
What are the two major or most significant risks for retirement income planning?
Asset allocation, and healthcare, affecting both are withdrawal rates. The first risk of asset allocation can be protected against using a cash wedge and by that I mean we simply can't control where the market will be in any given period of time. But, if we control against that by protecting some of the money that we are going to need over the next few years, we no longer put our investment money at risk.
Number two, healthcare expenditures are continuing to rise as retirees live longer and longer and it's often left out of the retirement income planning aspect. It's extremely important to ensure that you are protected against the unexpected.
For investments in 2014, what is your general advice to investors?
Invest like a pension; if you're in accumulation mode, say five to ten years plus out of retirement then invest the way a pension does on the growth side. If you're closer to retirement or even in retirement then invest a way a pension does in income mode for cash flows; think the cash wedge strategy for protection.
What are three questions to keep in mind when choosing a financial advisor?
#1 – How do you select the investments that you're going to recommend?
#2 – How often will I hear from you?
#3 – How are you compensated?
How do you select investments?
Your portfolio manager or your investment advisor should manage your investments like a pension. Which means geographic diversification, asset allocation and target weightings.
How often will I hear from you?
For your retirement income planning, you should be meeting with your advisor in person at least once a year. For some relationships, that may be as much as quarterly but you should definitely be speaking quarterly and having annual reviews.
How are you paid?
Compensation is a measure of the type of advisor you work with. Some advisors and clients/investors prefer a fee based arrangement, some prefer a fee for planning, some prefer transactional commissions. Regardless, it's important that it works for both you as the investor and for your advisor for their business model
Related Resources