How is Investment Income treated for tax purposes for Canadian Corporations?
Allan Madan, CA
Nov 12, 2013

0 Comments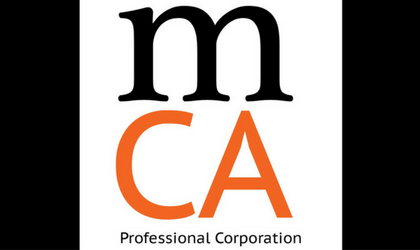 Investment income earned by Canadian Controlled Private Corporations ("CCPC's") includes rent received (Canadian and foreign), interest, royalties, dividends, and taxable capital gains. CCPC's pay income tax at a rate of 48% on investment income.This is significantly higher than the tax rate of 15.5% levied on business profits.
However, there is some good news. A portion of the tax paid on investment income is refundable! About 26% of the tax paid on investment income will be refunded to your corporation, when your corporation distributes dividends from its profits to its shareholders. For every 3 dollars of dividends paid, 1 dollar of tax is refunded. The refundable portion of tax on investment income is referred to as Refundable Dividend Tax On Hand (RDTOH).
For example, assume that your corporation earned $100,000 in investment income in the year. Your corporation would pay income tax of $48,000. Of the $48,000 of tax paid, $26,000 is refundable (i.e. RDTOH). If your corporation pays $78,000 in dividends to its shareholders, then all of the $26,000 of tax will be refunded to your corporation.
Related Resources