What are business accounting services?
Allan Madan, CA
Dec 21, 2009

0 Comments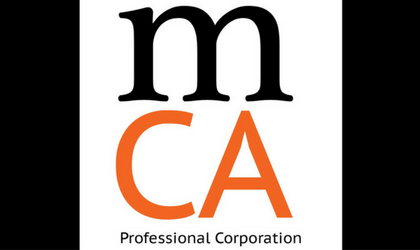 Business accounting services can be defined as "tools that enable you to make effective management decisions for a business".  
To elaborate, business accounting services include (but are not limited to):
Financial Statement Preparation
Bookkeeping
Tax return preparation
Tax planning
You Need Business Accounting Services in Mississauga
Every business in Mississauga, whether large or small, requires business accounting services. For example, without business accounting services, your Mississauga Company would not be able to evaluate its cash-flows, profitability, and financial strength.
In fact, by law each business is required to maintain an accurate set of accounting records, which may be audited by the Canada Revenue Agency.  Therefore, you should hire a professional that performs business accounting services in Mississauga to avoid any negative surprises in an audit.
Level of Business Accounting Services
The level of business accounting services in Mississauga depends on the size of you business.  If you have a large business, you will likely require more in-depth business accounting services than a small business.
Types of Business Accounting Service Providers in Mississauga
There are many types of providers of business accounting services in Mississauga, including Chartered Accountants, Certified Management Accountants, Certified General Accountants and non-designated accountants.  You should say away from non-designated providers of Business Accounting Services in Mississauga, because they may not have the appropriate skills or education, they are not accountable to any professional body for their work and may be uninsured.   
Outsourcing Business Accounting Services
You may choose to outsource business accounting services in Mississauga to an offshore company, such as in India or China.  While their may be an initial cost savings to you, there are also many disadvantages, which include:  time zone difference, communication barrier and inability to respond to immediate client requests.
Related Content:
• Can inadequate business accounting services cause my business to fail?
• Why You Should Not Outsource Business Accounting Services in Mississauga / Toronto
Related Resources